This image makes us smile because the Team on Mo Pros racks are rippers who get loose and hammer.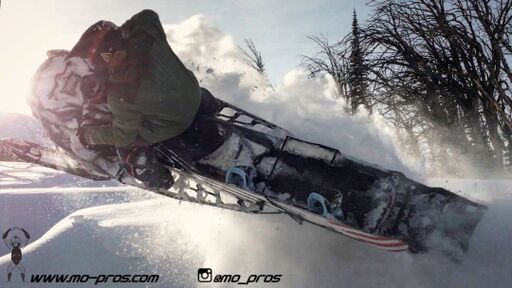 Team Rider Banks Gilberti with a confident piece of mind and getting real comfy on his ski doo 850 .
This image speaks loudly to the product line. It doesn't take long to build a secure trust with the Ajoosta racks. The capability to sled 100% when you're sledding and ski/snowboard when you're locked into bindings is the red line of expectations we thrive for and builds rider confidence.
It's precious cargo on board and our mission is to keep you and your equipment protected when that talent potentially runs dry.