Arctic Cat Ascender
Installation Instructions Hot'n Shreddy Bag
The Hot'n Shreddy installation isn't a difficult process but does require some disassembly and reassembly of your snowmobile. The instructions below have large photos and detailed process steps to guide your way. The most important thing is to take your time.
Dealer Installation Time: 1 Hour
The Hot'n Shreddy installation is also designed to be completed by a dealer in about an hour, so if you don't want to take on the project then a dealer can support you with a minimal cost.
Step 1: Remove Gas Tank Per Video Below
Mark Back of seat with piece of tape

SKIP EXHAUST PIPE REMOVAL

SKIP THE MUFFLER REMOVAL
Step 2: Run Under Tank WIre along Existing Tail LIght Wire
Locate the 'Under Tank Wire' in your kit and Extend the wire end labeled 'Toward Rack' 2 inches past the tape marking back of the seat from step 1

With provided zip ties, zip tie 'Under Tank Wire' to the exiting tail light wire working your way towards the hood. 3 zip ties is plenty.
STEP 3: Follow Existing WIring Harness to 2 Prong Connection
At the Steering Post, follow the existing wiring harness with 'Under Tank Wire and secure with 2 zip ties

Connect 'Under Tank Wire' to 2 prong located behind oil reservoir

Bundle and secure excess wire to exiting wiring harness with supplied zip ties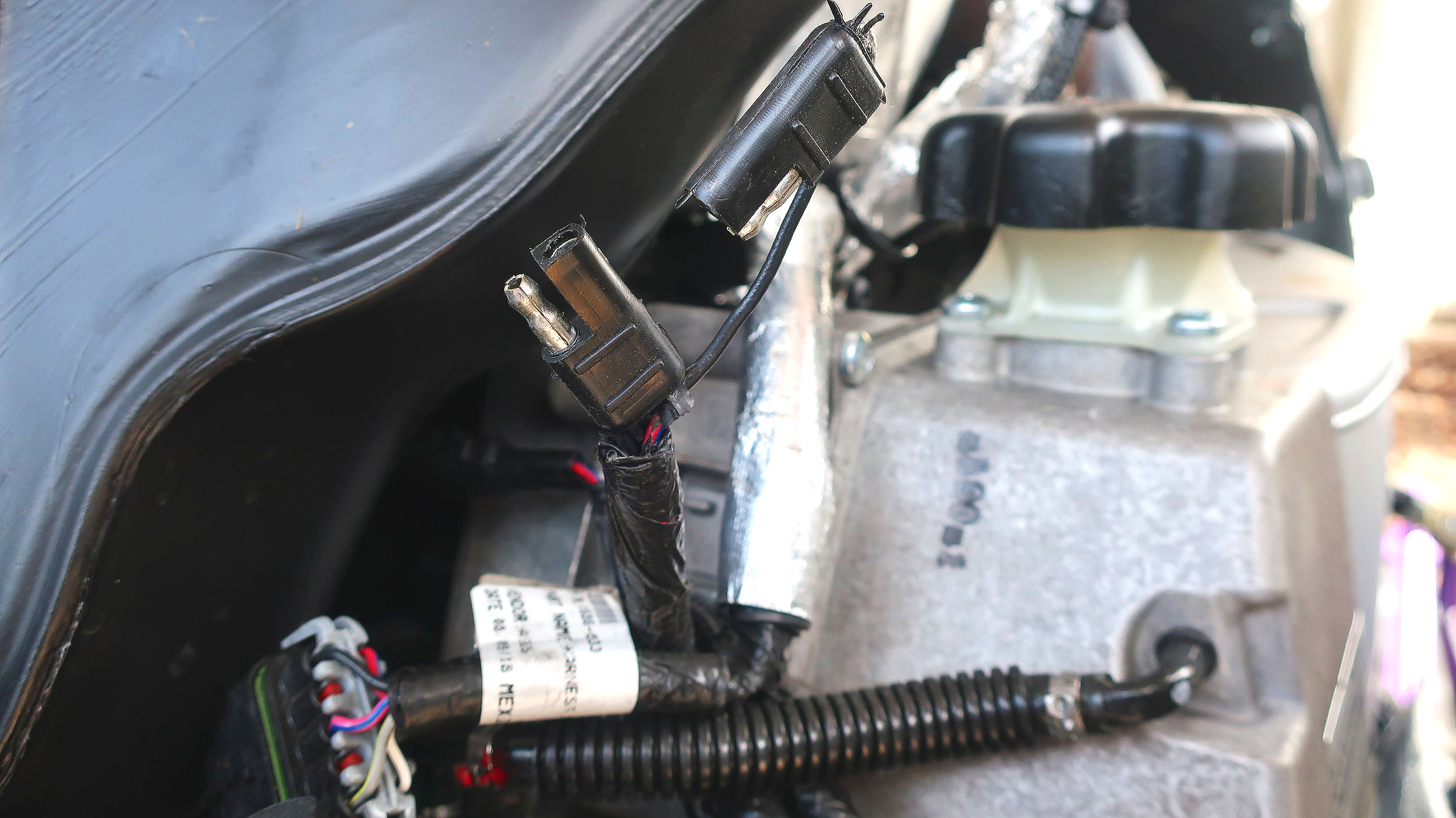 Step 4: Re-Assemble Snowmobile and Plastics
Well Done! You've just completed the installation of the Hot'n Shreddy Bag Wiring and Ready to Rip!
Have a blast out there and thank you for your support of this highly innovative product! We Appreciate you!